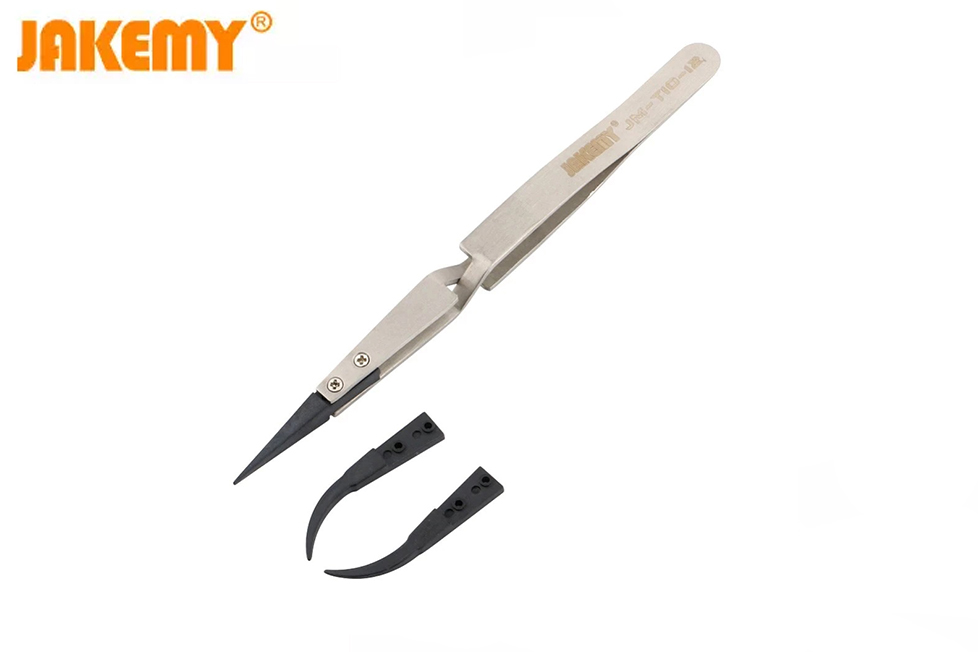 JAKEMY JM-T10-12 TWEEZERS
Precision tweezers with plastic tip.
Anti-static,ESD safe.
Good for electronics repair work.
The tip is replaceable.
SKU:

1490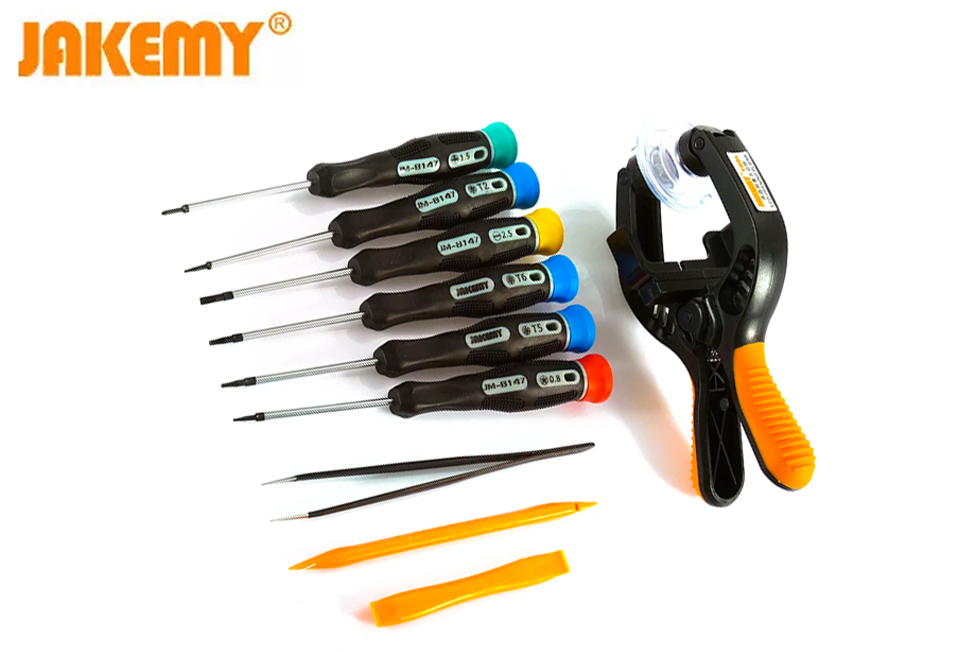 JAKEMY JM-9102 MOBILE REPAIRING TOOL SET
Common used in precision works in electronics, DIY models, jewelry, eye glasses
Great tool for cell phone and computer repair
Anti-static long straight tweezers provide against static electricity effectively during operation
LCD screen separate pliers, specially used for disassembling mobile phones, tablets, laptops, etc.
SKU:

0557